Mark Ruge
Areas of Practice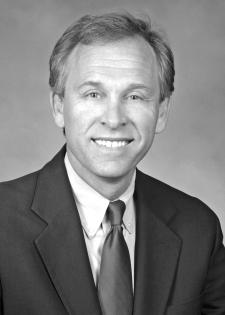 Mark Ruge co-chairs the Public Policy and Law practice group at K&L Gates, one of the largest policy groups in the United States. He focuses his practice on the federal government, representing clients on policy matters before Congress, administrative issues before the federal agencies/departments, and, occasionally, regulatory disputes in the federal courts. He is involved in a broad range of issues related to his home state of Michigan.
A veteran of more than a decade as a staffer on Capitol Hill, Mr. Ruge directs the Maritime Cabotage Task Force, the largest coalition in the history of the U.S. maritime industry, and represents numerous other transportation clients on federal policy issues. In addition, he represents and has represented a broad range of other companies, associations and other entities on federal legislative tax, healthcare, commerce, appropriations and other issues.
Mr. Ruge also counsels clients on issues before the federal agencies and departments. A member of the American Bar Association's Section on Administrative Law and Regulatory Practice, he has successfully helped litigate cases under the Administrative Procedure Act, which mandates rational decision-making by federal agencies. Mr. Ruge has participated successfully in numerous agency administrative appeals and rulemakings.
Before joining the firm, he spent 12 years on Congressional staffs, including positions as chief of staff to Rep. Bob Davis (R-MI) and as deputy staff director (minority) of the House Merchant Marine and Fisheries Committee, where he specialized in Michigan and Great Lakes issues. Mr. Ruge is a graduate of Georgetown University Law Center and Northern Michigan University.
The Hill newspaper named Mr. Ruge one of 36 "top lobbyists" out of over 12,000 registered lobbyists in Washington. Members of Congress, office and committee staff were asked to identify the best lobbyists in The Hill survey.
An avid sportsman, Mr. Ruge represents the United States Olympic Committee's Olympic Education Center in Marquette, MI, and the National Baseball Hall of Fame in Cooperstown, N.Y.
In 2008, Mr. Ruge received an Executive Certificate in Leadership and Management from the University of Notre Dame's Mendoza College of Business.
Bar Memberships
District of Columbia
Education
J.D., Georgetown University Law Center, 1992
B.A., Northern Michigan University, 1980 (with highest honors)
Executive Certificate, Leadership and Management, 2008, (University of Notre Dame's Mendoza College of Business)