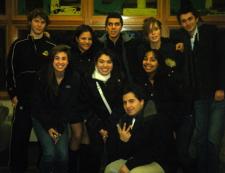 Latino Student Union (LSU) was founded in October 2010 by Natalie Avila, Alyssa Arroyo, and Andres Olivarez.  The purpose of LSU is to affirm the Latin culture and heritage within Northern Michigan University while also serving as a social group for all Latino Students.  LSU's purpose is also to encourage students to look at the issues beyond cultural differences and focus on the great and unique qualities that make Latino and non-Latino students at Northern Michigan University, while working together for academic and social unity.
Membership: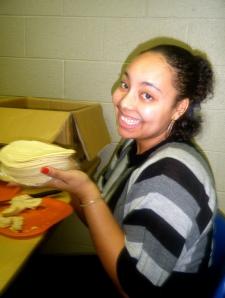 Any student regularly enrolled at Northern Michigan University may become a member LSU.  There are no dues and all active members have the rights of voice, vote, and office holding as Executive Officers. To become a member, the interested person shall provide a written paragraph expressing interest in Latino Student Union to the President of LSU Natalie Avila.
Member Spotlight:
"I founded this organization because I missed home.  I missed my culture and my family and I felt out of place at NMU.  I love NMU but it's definitely different to what I am accustomed and out of the few Latinos on campus I knew I wasn't alone. As President and a founder what truly is special to me about the Latino Student Union is the sense of community I find in this group.  The Latin culture is huge on the aspect of familia or family and I can honestly say I've found my familia at NMU.  Each member has something special to bring to the table and we are growing as a group and as a family.  We enjoy each other's company as we dance, speak Spanish, and cook authentic food; it's always a good time!  We take pride in who we are where we come from and we have no trouble sharing our heritage and culture with others.  LSU is my home away from home."                                   —Natalie Avila
"The Latino Student Union has helped me to explore and celebrate my Hispanic heritage. The group is inviting and embraces anyone regardless of their background."—Hunter Harig
"LSU means more to me than I can express.  I love our group and all the differences everyone brings to it.  I like hearing about different ways of life, it's interesting to see how similar cultures are and how they differ.  Each person who joins is special to me because I feel like our group is a small family away from home.  It's more than just a group of Latino Students; it's a small chunk of the outside world.  I love LSU!"           —Nicole Musi
"I love it!  It brings people who share their heritage together so we can celebrate being Latino and keep the culture a part of our lives."                                            —Dominic Lambaria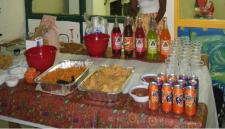 Weekly meeting:
Sundays at 3:00 p.m. in the Harden room 111I in front of Starbucks.
Past events:
Film Screening: Stand & Deliver (1988) & Authentic Mexican food, November 11, 2010

Interracial Dating Talkback & Our Family Wedding Movie, February 11, 2011

Latin Immersion: February 22, sponsored with MERC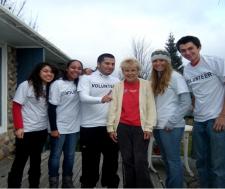 Next event:
Sabor Latino (Latin Flavor)
What:  Dance & Authentic Latino foods and refreshments
When:  Friday April 8th 2011
              7-8:00p.m., Dance Workshop: basics to Merengue, Bachata & Cumbia
              8-11:00p.m., Open floor Dance/ Radio X DJ
Where: Brule/Cadillac Room, University Center
Why: To spread diversity and to give NMU students and faculty a taste of Latin Culture