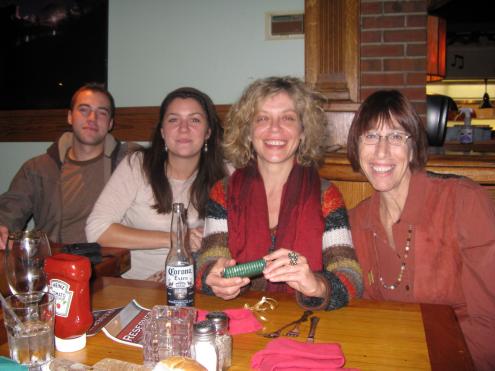 Northern Michigan University had the opportunity to welcome Susanne Schädlich to speak about her latest book,Immer wieder Dezember--Der Westen,die Stasi, der Onkel und ich (December, Time and Again: The West, The Stasi, the Uncle, and Me). Immer wieder Dezember is a memoir recounting her experiences in East Germany, including oppression, betrayal, and adjusting to life in the West.
Interview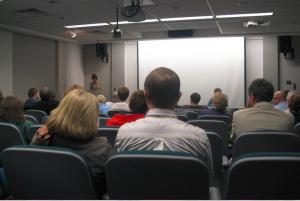 Susanne is a freelance German author, currently living in Berlin. She presented to a full house in the Mead Auditorium on October 13, 2010. During the presentation, Susanne read a translated passage from her memoir before taking questions from the public.
A few German students were lucky to conduct an interview with Ms. Schädlich at the German Conversation Table the following Thursday. The interviewers were surprised to find out that Susanne had actually begun writing the book before her Uncle committed suicide. They had assumed this was the catalyst and reason behind writing the book, which begins, "A shot in the mouth…A man dead on a park bench: Karlheiz Shädlich, my father's brother, our uncle."  When asked whether or not the book was difficult to write because of the personal topics, she said yes and no. Her motivation was to inform the public about the story of betrayal of her Uncle, who was portrayed in the news as a martyr. One way that she altered the memoir to make it less personal was to use pronouns that such as "the", instead of "my". Her reasoning behind her Uncle's voluntary involvement with the secret police was because of the idea that having knowledge that would help the secret police was power. Her Uncle's profession masked his affiliation during the time because he was a history professor. The family had absolutely no idea.