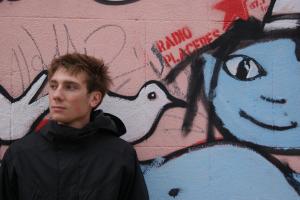 Ben Scheelk is originally from Charlevoix, Michigan. He will graduate from Northern in May 2011 with two majors: Earth Science and International Studies. Before studying abroad, Ben took four semesters of Spanish courses at NMU. From July to December 2010, Ben studied at the Universidad Adolfo Ibañez in Viña del Mar, Chile. There he took an advanced Spanish course and three courses taught in English by Chilean professors on Latin American economics, culture, and history.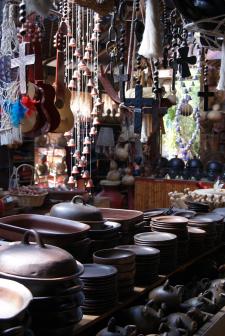 With an adventurous heart, Ben traveled to many tourist destinations in the country, including the Atacama Desert in northern Chile, Chile's second oldest city, La Serena, and Torres del Paine National Park in southern Chilean Patagonia. He traveled to Argentina to see Perito Moreno Glacier. He visited active volcanoes and saw many animals during the trip, such as penguins, dolphins, sea lions, and tarantulas. Ben loved hiking in the woods, whitewater kayaking, and snowboarding on the deep mountain snow. He also has fond memories of a whitewater rafting trip on Rio Petrohué.
The biggest earthquake ever recorded in history occurred in Chile in 1960 and it measured an impressive 9.5 magnitude on the Richter scale. Ben was in two moderate earthquakes during his study abroad. He also witnessed the celebration of Chile's Bicentennial on September 18, 2010. People celebrated by drinking, dancing, eating, and having fun. Ben lived with a host family which lived right by the Pacific Ocean. He saw magnificent sunsets from his house. The general public was very friendly and easy to get along with.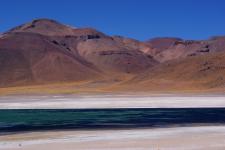 Regarding clothing, Ben mentioned that the style was pretty much like the 1980s, with many young people wearing bleached, tight, jeans, and lots of young men with mullets. The lifestyle in Chile is slower than that of the U.S. Chileans take long lunch breaks and tardiness is generally acceptable because of long commutes on public transportation. Chileans love watching TV, such as soap operas.
On the topic of Chilean cuisine, Ben said that his host family always made simple food, such as meat and rice, and the flavor was generally mild—but, anything can be flavorful with ají (Chilean hot sauce). One interesting cultural difference Ben discovered is that Chileans put mayonnaise on nearly everything they eat: rice, meat, vegetables, etc.
Ben encourages NMU students to travel/study abroad regardless of price. He says that through challenging experiences, he learned how he could adapt to unknown situations far away from fiends and family he could rely on. "Studying abroad is an invaluable experience and provides independence skills. After I came back to NMU, I appreciate the conveniences we have here in everyday life. For example, in Chile you have to pay for public bathrooms, and they don't have central heating in most places. People have to put up with the cold…we're very fortunate to have what we have in the States. I was taken back after returning to the United States to see so many cars, especially in the driveway of one house. Many people in Chile do not have a car, and if they do, it is more than likely shared among the entire family. Yet, I have to admit, I really appreciate having my Jeep back and the ability to be completely independent again."
For beginning students in Spanish courses, Ben says it's really important to get good at the language basics, focus on conversation, and practice with others as much as possible.