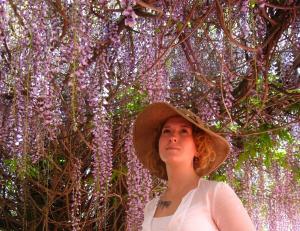 Amanda Emerson is originally from Northwest Chicago, however she has called Marquette home for the past five years. She will graduate from Northern in May 2011 with two majors: Earth Science and International Studies.  Before studying abroad, she took four semesters of Spanish courses at NMU which qualified her to obtain a certification of Spanish comprehension. During her five month trip, from July to December 2010, she studied in the coastal city of Viña del Mar and attended the Universidad Adolfo Ibañez in the South American country of Chile. Her courses consisted of: advanced Spanish, Economics, Culture, and History. The latter three were taught in English however all were taught by Chilean professors.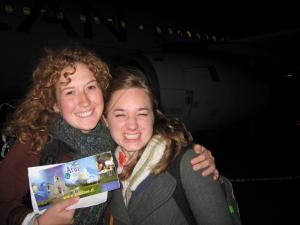 Historically the city of Viña del Mar is known as a resort town filled with beautiful gardens and beaches, today it is much the same. Amanda, like many students who study abroad, chose to live with a host family and had a great experience. Her family was of Italian descent and considered themselves to be second generation Chileans. There were three children in the host family ranging from ages nine to two. Due to the family's heritage the meals in the home were Italian in origin but with a splash of Chilean tradition. When talking about Chilean cuisine, Amanda summarizes: "Breakfast usually consisted of fresh rolls from the bakery, butter, cheese, jam, and ham. Lunch started at 2 o'clock in the afternoon and was the largest meal of the day much the North American dinners. It had a starch (rice, potatoes, or noodles), protein (beef, chicken, or the occasional fried egg), and dessert (fruit with yogurt, jello, or a piece of cake). Dinner began at 8 p.m. and was either a repetition of breakfast or lunch." She also noted how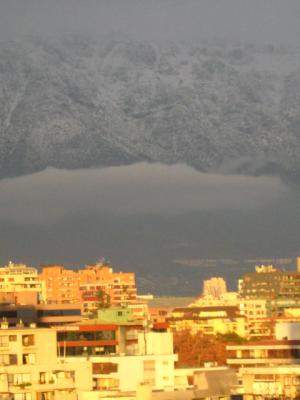 dishes hardly included vegetables and when they did the way in which they were typically prepared was not to her liking: steamed until soft, refrigerated, and served cold rather than hot. However while abroad, she adds, "That one always has to try new things and approach everything with an opened mind. How will you ever know that you like something until you've tried it?"
In Chile it is a privilege for a family to own a car. Most people rely on public transportation such as collectives, which are small taxies that are open for more than one party 'the collectors'. However, Amanda's host family was of the growing middle class and had a private car. The idea of private property and of owning something in Chile is very different than in the United States; it is as if there's an unspoken understanding that physical property can or will be taken away at any second. For instance, one afternoon her family had parked their 1980 Volkswagen on the curb in front of their home, however within a moment's time it was stolen and disappeared without a trace. Therefore, in order to combat such issues they take matters into their own hands and fortify their homes from the outside world with bars on every window and locked gates taller than any man surrounding the house.
An interesting difference lies in the grocery shopping as well, traditionally Chileans buy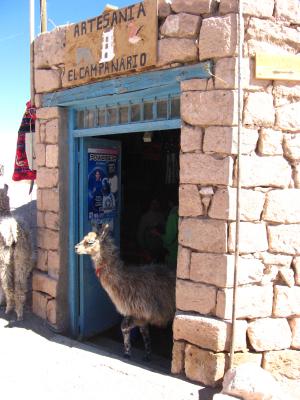 produce from street vendors and open air markets, however, since large international corporations such as Wal-Mart have moved into urban areas division of financial classes have evolved. For instance, the wealthier families now shop at supercenters and take pride in doing so, whereas those who can not afford the imported goods that the supermarket supplies still purchase their produce from street vendors. Why she brought this to my attention was to point out the different directions that our societies are headed. In the United States there is currently a wave of publicity and knowledge about the benefits of shopping and eating locally therefore there is a rise in demand for farmers markets and Whole Foods stores, whereas in Chile on the other hand, that lifestyle is being left to the waste side.
There are activities offered by the university to enhance the communication between exchange students and Chilean students, such as a surf camp and horseback riding trips. During the study abroad, Amanda witnessed the most celebrated holiday in Chile, Independence Day on September 18; however, 2010 was the country's bicentennial anniversary therefore the festivities were amplified. People celebrated in the streets by having: parades, concerts, cookouts, dancing, and fireworks. Another big celebration she experienced was a massive parade consisting of drum players and dancers to celebrate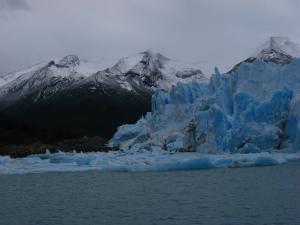 the arrival of spring called 'One Thousand Drums', similar to the New Orleans Mardi Gras.
On the topic of studying abroad, Amanda encourages NMU students "to go for it, even if you are not interested in learning another language or engaging in a culture other than your own, because above all it provides you with a chance to take a step back and really think about the direction you would like your future to go in."